Gaithersburg, MD DWI lawyer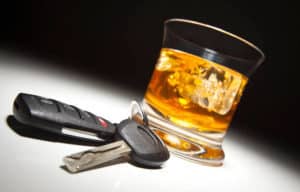 While we want all of our roads to be safe, drunk driving continues to cause the need for victims of DUI/DWI accidents to turn to a Gaithersburg, MD DWI lawyer for help.
If you have been a victim of a drunk driver, you may not know what to do and how filing a personal injury lawsuit can affect your life. Here we have compiled a beginner's guide about DUI/DWI accidents and what you need to know before filing a case.
Are a DUI and a DWI the Same Thing?
Yes and no. While many states have similar laws, DUI and DWI laws differ from state to state. An Maryland DWI injury lawyer is authorized to advise you about laws that are specific to Gaithersburg and MD.
DUI means driving under the influence and DWI stands for driving while intoxicated. Different states have different definitions for the two terms. Some states qualify a DUI and a DWI as the same where the terms are interchangeable, whereas other states differentiate these as different charges.
To find out Maryland's specific laws regarding DUIs and DWIs contact a Gaithersburg DWI lawyer who is licensed to protect accident victims throughout MD.
What Should I do if I Have Been Injured by a Drunk Driver?
Always stay cooperative at the scene of the accident. Speak to the police officer that files the accident report and request information about the driver. Then contact an lawyer and do not wait to get medical attention. Your health and well being come first.
Make sure to document every doctor's appointment, medical procedure, and medication you are prescribed. The more documentation you have from your injury, the easier it will be for your Gaithersburg, MD DWI lawyer to collect evidence for your case.
Is There Anything I Shouldn't do After Being in an Accident?
It is strongly advised not to make any statements to other law firms or insurance companies without a lawyer present. Sometimes, insurance agencies may pressure you into settling for a smaller compensation package than you deserve so it is often best to have your lawyer work as a legal advocate for you when it comes to speaking publicly about what happened.
Are Drunk Driving Cases Any Different From Other Personal Injury Lawsuits?
Yes. Drunk driver cases often includes both criminal and civil court. The first step is to take the drunk driver to criminal court, which may result in actions against the driver, such as any possible fines and jail time. Criminal court unfortunately tends to overlook victim compensation. When you work with a Gaithersburg, MD DWI injury lawyer on a drunk driving lawsuit, they may help you gain access to the damages you deserve while ensuring the person at fault is held accountable for their actions.
What Kind of Compensation Can I be Eligible for?
Victims of drunk driving accidents can win damages to cover their pain and suffering, medical bills and lost wages. Depending on the situation, they may even be able to file punitive damages against the driver who harmed them.
Working with a personal injury lawyer can help give you peace of mind after being a victim of a drunk driver car accident.
For a highly rated Gaithersburg, MD DWI lawyer, contact Cohen & Cohen for a free case evaluation, today.